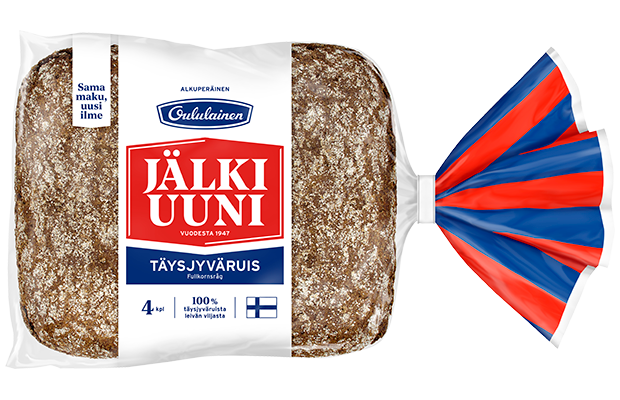 GTIN (EAN):
Oululainen Jälkiuunipala Wholegrain rye 4pcs 240g
Sign in or register to see price details and place an order.
Sign in
Register
Product details
GTIN (EAN):
6411402105103
Organization:
Fazer Bakery
Name of the food:
Whole grain rye bread
Net weight of consumer package:
0,24 kg
Measures of consumer unit:
185 X 130 X 45
Preparation Classification:

Product description
Oululainen Jälkiuunipala Wholegrain rye bread has a unique, strong rye flavour and a hearty texture, and it comes in convenient single-portion pieces. Slow baking at a low temperature creates the unique taste and texture of this bread. Enjoy it with butter or add some delicious fillings and you have a nutritious packed lunch. Baked in Lahti from Finnish grain.
Preparation Instructions
No instruction
Ingredients
whole grain RYE flour (85 %), water, yeast, iodized sea salt. May contain traces of other grains. 100 % of the grain in bread is whole grain rye.
Suitable for diets
Other features