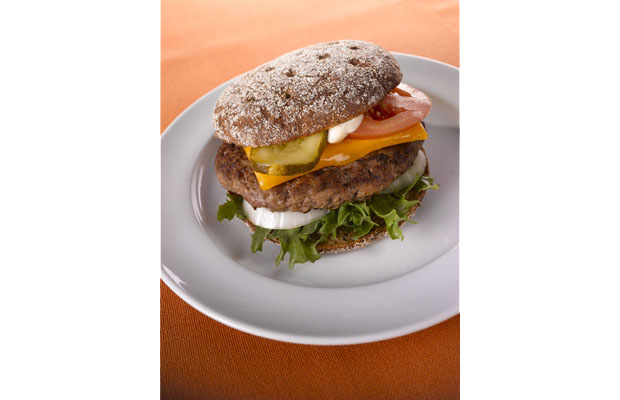 GTIN (EAN):
Oululainen Reissumies Wholegrain rye 12pcs 705g, frozen fully baked
Sign in or register to see price details and place an order.
Sign in
Register
Product details
GTIN (EAN):
6411402130402
Organization:
Fazer Bakery
Name of the food:
frozen wholemeal rye bread
Net weight of sales unit:
0,7 kg
Gross weight of sales unit:
4,6 kg
Measures of sales unit:
300 X 230 X 400
Preparation Classification:

Product description
Oululainen Reissumies Wholegrain rye bread has been a household staple in Finland since the 1970s. The popular rye bread has a round shape and tastes wonderful with real butter, and it is also great for sandwiches. Reissumies is a timeless classic that keeps you nourished during your day-to-day activities. Baked in Lahti from Finnish grain.
Preparation Instructions
Baking instructions: Defrost at room temperature for approximately 1 hour.
Ingredients
WHOLE GRAIN RYE FLOUR, CRUSHED RYE GRAIN and RYE BRAN (56 %), water, WHEAT flour, WHEAT gluten, yeast, iodized sea salt, RYE malt, RYE malt extract. 81 % of the grain in bread is whole grain rye. Baked with sourdough.
Allergenes
Nut and almond
Doesn't contain
Suitable for diets
Suitable for vegetarian diet
Other features