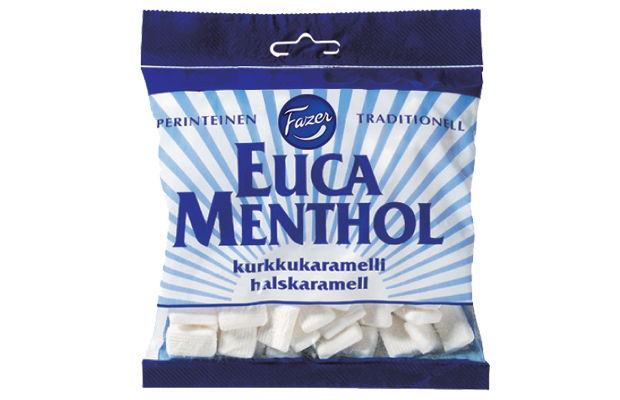 GTIN (EAN):
Eucamenthol 200 g throat pastilles
Sign in or register to see price details and place an order.
Sign in
Register
Product details
GTIN (EAN):
6411401035517
Organization:
Fazer Confectionery
Name of the food:
throat pastille
Net weight of sales unit:
1,6 kg
Gross weight of sales unit:
1,78 kg
Measures of sales unit:
153 X 178 X 385
Remaining shelf life (min):
50 %
Portions/consumer package:
8
Net weight of consumer package:
0,2 kg
Gross weight of consumer package:
0,204 kg
Measures of consumer unit:
150 X 170 X 35
Product description
Eucamenthol is an all-time favourite among pastilles, and it has been produced since 1937. Sold in blue striped bags, Eucamenthol pastilles are made to a traditional recipe that combines peppermint, menthol and aniseed, all of which ease a sore throat. The pastilles are gluten-free and lactose-free. Also suitable for vegans. Keep a bag of Eucamenthol pastilles handy as a breath freshener or to bring relief from cold symptoms.
Ingredients
sugar, glucose syrup, stabilizer (E420), natural flavourings (incl. peppermint oil).
Allergenes
Nut and almond
Doesn't contain
Suitable for diets
Suitable for glutein free diet
Other features
Suitable for gluten-free diet