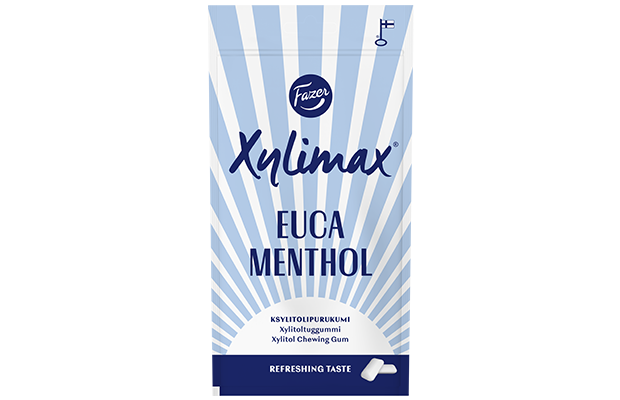 GTIN (EAN):
Xylimax Eucamenthol xylitol chewing gum 38 g
Sign in or register to see price details and place an order.
Sign in
Register
Product details
GTIN (EAN):
6416453117266
Organization:
Fazer Confectionery
Name of the food:
Menthol flavoured xylitol chewing gum. With sweetener.
Net weight of sales unit:
0,57 kg
Gross weight of sales unit:
0,69 kg
Measures of sales unit:
105 X 165 X 190
Remaining shelf life (min):
50 %
Portions/consumer package:
25
Net weight of consumer package:
0,038 kg
Gross weight of consumer package:
0,041 kg
Measures of consumer unit:
85 X 158 X 13
Full pallet contains:
225 sales units
Product description
Finnish Xylimax Eucamenthol xylitol chewing gums bring freshness to your life. Xylimax Eucamenthol chewing gum has a nice, refreshing taste. It is partly sweetened with xylitol, which has been proved to be good for your teeth. The Finnish Dental Association recommends xylitol. The resealable bag is easy to carry when moving around.
Ingredients
sweeteners (xylitol (incl. xylitol from OATS) 67%, E950), gum base, natural flavourings, thickener (E414), emulsifier (rapeseed lecithin), humectant (E422), glazing agents (E903). MAY CONTAIN SOYA LECITHIN. Excessive consumption may produce laxative effects. Gluten free.
Allergenes
Nut and almond
Doesn't contain
Suitable for diets
Other features